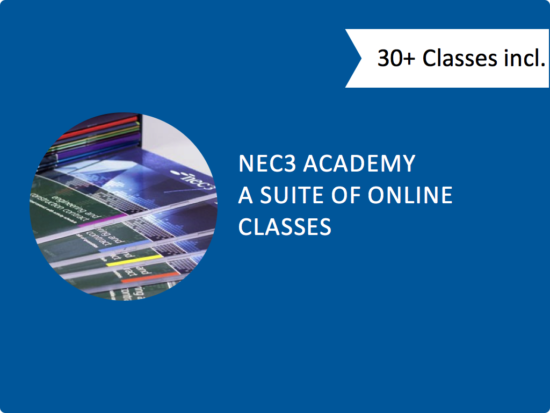 Through BuiltIntelligence, a group made up of Glenn Hide, Jon Broome, Chris Corr and now 25 other NEC expert practitioners, we have developed an "NEC eLearning Academy". This is currently 34 online NEC3 and now NEC4 training courses which can be arranged into 'learning adventures' with competency assessments each step of the way, which takes a different approach from the status quo.
Rather than us go on about how good we think it is, we thought it better if you had a demo.
 Free Demo  
Contact GMH Planning today to discuss a package tailored to your requirements, including putting your people on our free NEC ReachBack service – where they can get independent expert NEC advice within 24 hours and our in-house tailored NEC Training Courses.
We do hope you join the sixty other organisations that already use our training including:- MoD, Government Procurement Service, Connect Plus (M25), Doosan Babcock, Geoffrey Osborne, Farrans, etc.
One last thing – it's very competitively priced, as we want it to be 'no brainer' for organisations like yours to sign up to it.